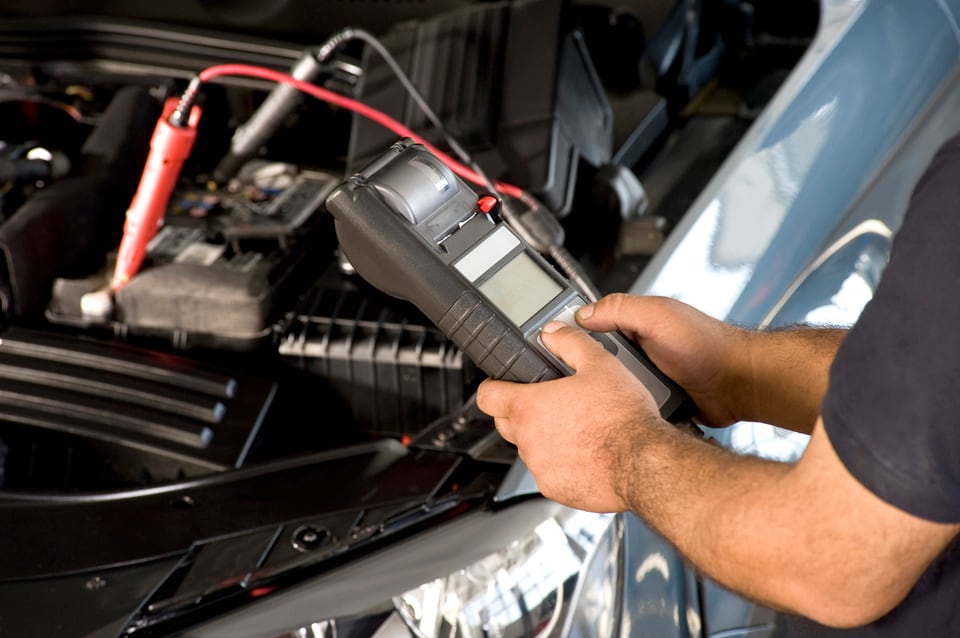 Winter can be rough, but you can make things a little easier on yourself and your vehicle by paying special attention to a few easy maintenance tips. In addition to keeping your roadside emergency kit updated with winter-specific items like an ice scraper and a blanket, it's a good idea to provide your vehicle with a little extra care to help winter driving go more smoothly.
1.) Keep an eye on your tires
Cold temperatures are likely to make the air pressure in your tires plummet, so be sure to check your tires periodically to make sure they have enough air. If your low tire pressure monitor sounds off, don't ignore it! Driving on under-inflated tires can cause premature tire wear among other problems. Speaking of tire wear, be sure to check your tires to make sure they have adequate tread. If you need help gauging the condition of your tires or you need a new set, we're always happy to give you a hand.
2.) Keep fluid levels topped up
Your vehicle depends on a variety of fluids to run smoothly. These fluids range from oil to windshield washer fluid and are responsible for keeping a variety of integral systems in good working order, so it's essential to make sure your vehicle has enough of all the necessary fluids when it needs them most. Our team can take care of oil changes and other fluid services to make sure your vehicle has everything it requires.
3.) Make sure your battery is strong enough
Getting stuck with a car that won't start due to a dead battery is inconvenient during any time of year, but frigid winter temperatures add a heavy layer of danger. And since batteries struggle to perform in the cold, trying to start your car and finding that it simply can't is a much more likely situation. We can run a voltage test and replace your battery if it's too weak to withstand the cold to greatly reduce your risk of being stranded.